Coffee Hour Connection Offers Grief Support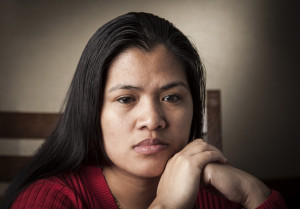 For those who have lost a loved one, grief can sometimes resurface at unexpected times. Sharing the difficulties of loss with others who are traveling the same path can be helpful. Pathways of Hope of Hospice of Dayton offers a casual opportunity to participate in such an experience at monthly Coffee Hour Connection gatherings.
The Coffee Hour Connection Grief Support session is held monthly. There is no advance registration and no cost to attend. Community members who have lost a loved one are invited to drop in the first Wednesday of every month from 10 to 11 am when the group meets on the Second Floor of Dorothy Lane Market, 740 N. Main St., Springboro.
Pathways of Hope grief counselor and support session leader Bonnie Orlins, MSW LISW-S, says the casual, drop-in atmosphere of the group is often a good fit for those who have lost a loved one. "Sometimes a griever does not want to come back to a location associated with a loved one's treatment or death. Sometimes a griever has a hard time committing to advanced signups for a group as their feelings fluctuate so much from day to day, and sometimes a griever worries about being asked to share in a group. Many grievers, however, benefit from the support and understanding of other group members who are dealing with similar challenges, and I have witnessed the value of a drop-in group at a neutral location."
The Coffee Hour Connection group is just one of an array of grief support services available at no charge through Pathways of Hope and open to all members of the community who have experienced the loss of a loved one. For additional information, please call 937-258-4991 or click here.