Community Care Hospice Celebrates the Season with Holiday Ornaments and Tree Lightings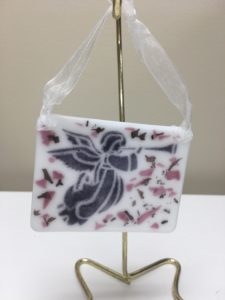 For the 13th year, Community Care Hospice celebrates the holiday season with the sale of unique handmade Angel Care tree ornaments and the lighting of holiday trees in the community.
Ornaments designed by local artist Mary Eason of Glass Roots Studio sell for $20 with proceeds benefitting Community Care Hospice patients and families. The ornaments can be displayed on community trees until after the holiday season when the owner can pick-up the keepsake for future holiday celebrations to remember a loved one. Orders for the ornaments can be made to 937.382.5400 or 877.903.5400 and must be received by December 17.
Tree lighting ceremonies including music, fellowship and refreshments are planned at community tree locations on the following dates/times:
Monday, December 4, 12 pm            Highland County Senior Center, 185 Muntz St., Hillsboro
Wednesday, December 6, 11 am      Clinton Memorial Hospital, 600 W. Main St., Wilmington
Wednesday, December 6, 2 pm        Wilmington Nursing and Rehab Center, 75 Hale St., Wilmington
Monday, December 11, 12:30 pm    Clinton County Senior Center, 717 Nelson Ave., Wilmington